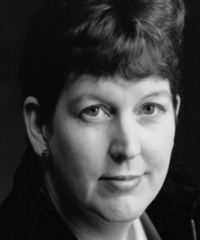 Professor
Coordinator, BFA Design, Technology and Stage Management
---
Department
Role: Faculty
Campus: Springfield
---
Postal mail
Missouri State University
Theatre and Dance
901 S. National Ave.
---
Details
Education
BFA, 1983, Western Kentucky University
MFA, 1986, University of Virginia
Teaching
Introduction to the Dramatic Arts (honors and regular)
Script Analysis
Introduction to Technical Theatre
Makeup I
Costume Construction I
Drawing and Rendering for the Theatre (independent study)
BFA Review
BFA Project
Advanced Makeup
Design Seminar
Research and Design Concept Development
Costume Construction II
History of Costume and Décor I
History of Costume and Décor II
Costume Design II
The Design Process
Graduate Topics- Costume Construction Techniques
Research and professional interests
Architecture and interior design history
Theatrical design
Awards and honors
Costume design:
R.A.T Productions- New York, NY
St. Louis Repertory, St. Louis, Mo.
Tent Theatre, Springfield, Mo.
Heritage Repertory Theatre, Charlottesville, Va.
Costume construction:
Glimmerglass Opera
New York City Opera
Santa Fe Opera
St. Louis Opera
St. Louis Repertory Theatre
St. Louis Shakespeare Festival